Wiggidy Wagwan!!
Not posted anything in a little while so I thought I ought to get jiggy with it.
Live Stuffs
So yeah! More live shit, I was in a drum and bass kind of mood a while back so I put together a nice little backing to play with and went all funky on the keyboard and stuffs, you can check that out beloooooww!!






I also recently released a not so live track which is pretty different from my usual stuff. I'd been listening to a lot of Primus (I'll be going in to a full on rant about them in a sec) and felt the urge to make something heavy with a sexy bass line. Of course the bass line is nothing compared to the sexual bass riffs of Mr. Les Claypool (bassist and front man of Primus), but it was certainly a lot of fun to make:



Now on to my findings of the past few weeks!


Awesome Tings
Rightie right! Been pretty busy lately so I haven't found much but what I have found is pretty kick ass (well I think so anyway). First up, Miss Soom T
Soom T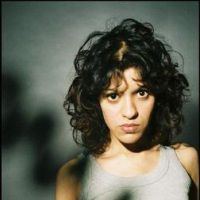 Now this lady right here is pretty damn special. I'm guessing from the title of one of her albums "Ode 2 A Carrot" that this young lady is a fan of "da 'erb", the stuff she comes out with has a lovely feel and vibe to it. Now when you think 8-bit music you think Tetris, Zelda, Pokemon, all that stuff. Soom T has this kind of 8-bit reggae type thing going on, it's a bit of a glorious head fuck because it SHOULD sound cheesy as hell but actually it sounds really cool and classy, Soom T's vocals transform it in to some smooth laid back chunk of reggae mind-blowingness. Below is one of my favorite tracks of hers:
Soom T - Flying High
Such a sexy sound!!
Primus
Now this is what has really gripped me the most recently, the addictive audible ear juice of Primus. Now this stuff can be pretty heavy, pretty laid back, or both at the same time. The band is made up of three peeps, drummer Jay Lane, guitarist Larry "Ler" LaLonde and the fantastically deranged front man and bass-master general himself, Mr. Les Claypool.
I've made it my mission to listen to as much of their stuff as possible and they have gone to some pretty interesting places with their music. Below is one of their biggest tracks, this was featured on an episode
Beavis and Butthead which happens to be how I found them, the song is about a guy burying someone he just killed and it's cooler than your uncles new fridge.
Primus - My Name Is Mud
Mildly disturbing but you must admit, it still kicks some serious ass.
Interesting vocals, epic bass line, epic guitar, need I say more? They also play some pretty sweet stuff live. Occasionally during their live shows, Mr. Claypool will whip out one of his signature bass instruments. I've been trying to find what it is and I've had no luck so if anybody knows, please let me know. It's basically a long stick with one bass string on it and a bendy bit (technical music term for you there) at the top to stretch out the string. The sounds that Claypool can get from this thing are magnificent, he plays it with a drumstick and either beats it, or uses the stick like a bow for a cello (he doesn't quite stick to the rules though, I mean it's a drumstick).
Here's one of the more obscure live performances with the instrument in question! You may recognize the song from the TV show South Park, oh yeah did I mention these are the guys that did the South Park themes? Anyway, check this out:
Les Claypool [Primus] Whamola
"Of course I'll do what Simon says!"
First time I watched that my jaw was dropped to the floor for the entire duration of the track. So weird, but so damn tight!
They also do some nice stuff with other bitchin musicians. Here's my personal favorite live video of Primus featuring the weird and wonderful Gogol Bordello, a groovy as shit cover of Big In Japan by the fantastic Tom Waits! So if you're a Tom Waits fan, you simply must play this video:
Primus & Gogol Bordello - Big In Japan (LIVE Tom Waits Cover)
Could these guys play any tighter?!
Well that's all I have for you this time my pretties. Hope you enjoyed this shit and if you want to be kept in the loop about new posts and stuff, just stick in your e-mail address on the right and I'll drop you an e-mail whenever something new gets posted
Ciao!
Jage